Cat rescue gold coast, australia
Adopt a Rescue Cat, save a life!
hello @ catrescuegoldcoast .com .au
Cat Rescue Gold Coast promotes responsible pet ownership, and is dedicated to finding loving forever homes for cats and kittens.
We love cats,
just as you do!
Cat Rescue Gold Coast Inc. is a not for profit registered charity working hard to rescue cats and kittens throughout the Gold Coast and surrounds. We are dedicated to rescuing, rehabilitating and successfully rehoming cats and kittens throughout the Gold Coast. We are focused on helping abandoned, abused, surrendered or stray cats and kittens and especially those who are in greatest need. Any adoption fees received are used directly to help us assist the next cat or kitten in need.
Choose how you want to help care for the cats & kittens!
You can help us by sharing this page and offering your support so we can continue to rehabilitate and re-home cats and kittens who need us the most. If you are not in a position to adopt or foster a cat or kitten, then donations are always greatly appreciated to help to save little lives.

Cat Adoption
View our selection of rescue cats and kittens that currenly available for adoption.

Cat Fostering
View our selection of rescue cats and kittens that currently require fostering.

Donations
All donations and support are greatly appreciated. You can donate and sponsor here.

Contact Us
Drop us a line to say hello or help us find forever homes for our fur-babies
Happy Faces
Here are just some of our Happy Fur Parents that have found their cuddly new family member here at Cat Rescue Gold Coast ...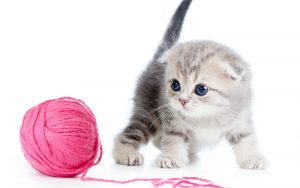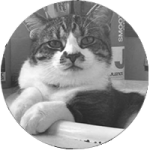 Halo & Callie
Halo and Callie were both adopted here. I will always choose adoption for a cat and this is truly the best place for cat adoptions. Easy process people are lovely.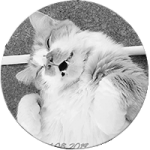 Kristie G
I've never adopted a cat before and it feels so good to rescue and it was so nice to adopt through a place that helps so many kittens and cats. And as you can see he's one happy cat.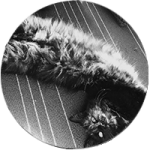 Ellisa & Boo
We adopted our furbaby Boo from CRGC. CRGC was very helpful and informative and led us to Boo. Our hearts are so full and could not recommend CRGC more highly.
We wish to thank all of our kind sponsors who donate time, funds, and resources to help us take care of the cats and kittens that we cherish. Cats Rescue Gold Coast is funded wholly by donations and fundraising events, relying on your generosity to continue our important work.